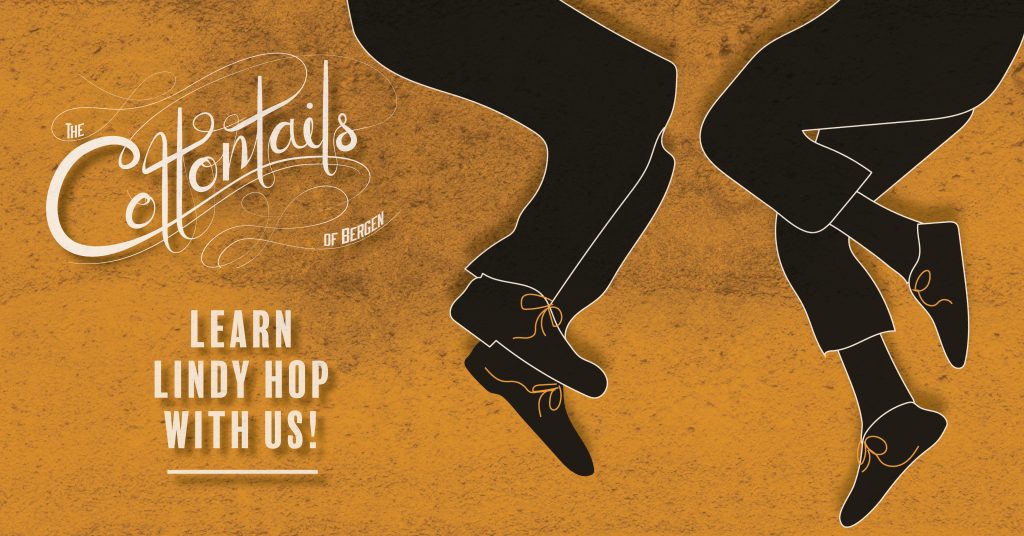 Posted: 12.9.2021
Vil du lære å danse den gladeste dansen fra jazzens gyldne tidsalder? Vi starter et 10 ukers nybegynner kurs i Lindy Hop. Kom å lær Lindy Hop med oss!
Timeplan: Hver torsdag fra 18:30 til 19:30 i 10 uker (starter den 16. september)
Total Pris: Ordinærpris er 400 NOK, Studentpris er 250 NOK (Gratis for deltakerne av det tidligere kurset som ble kansellert) Vipps: 94745
Registering: Følg lenken under og fyll ut for å registrere deg som solo danser eller som par: https://forms.gle/iu3s6ywc58tf2qsT9
Hver torsdag etter kurs vil det være egentrening/sosial tid frem til kl 22:00, hvor du kan øve på det du har lært på kurs og møte andre dansere.
Det vil komme ekstra workshoper med andre danserstiler senere i semesteret.*Cottontails er en danseklubb som dedikerer seg til Swing-æraens dansestiler: Lindy Hop, Balboa, Solo Jazz, Charleston, Blues og Shag.

---
Do you want to learn the most happiest dance of the golden age of jazz music? We are starting 10 weeks of beginner Lindy Hop course. Come and learn Lindy Hop with us!
Schedule: Every Thursday from 18:30 till 19:30 for 10 weeks (Starting 16th of Sept.)
Total Price: Regular 400 NOK, Student 250 NOK (Free for the students of the previously cancelled courses) Vipps: 94745
Register: Please use the following form to register as a couple or solo: https://forms.gle/iu3s6ywc58tf2qsT9
Every Thursday after the class, there will be practice/social time till 22.00, you can practice what you learned and meet other dancers.
There will be additional workshops for other Swing era dances.*Cottontails is a dance club dedicated to the dances of the Swing era: Lindy Hop, Balboa, Solo Jazz, Charleston, Blues and Shag.